A2 hosting vs Cloudways – Which is Better for your needs?
In this comparison, we'll be looking at two popular hosting options: Cloudways vs A2 Hosting. We're going to compare features, performance, and customer support of the two hosts so you can make an informed decision about which one is right for you.
I'm comparing Cloudways and A2 Hosting, two very different cloud hosting providers. The former is a managed hosting provider that uses DigitalOcean, Vultr, Linode, Amazon Web Services (AWS), and Google Cloud Platform (GCP) infrastructure to host websites. The latter is a conventional managed hosting provider that offers shared web hosting, reseller hosting, virtual private server (VPS) hosting and dedicated server plans.
A2 Hosting
A2 Hosting specializes in shared hosting and offers different tiers for WordPress users. The company also offers managed WordPress hosting, VPS plans, as well as dedicated servers.
A2 Hosting Pricing Plans
A2 Hosting pricing plans are tiered, and include Lite, Swift, Turbo and Managed WordPress plans. They range in price from $3.92 per month to $14.99 per month (if you pay annually).**
A2 Hosting is a web hosting company that provides a variety of services such as shared, VPS, dedicated, and reseller hosting plans. They pride themselves on their speed, reliability, and customer support. Some of the pros of using A2 Hosting include:
Pros of A2 Hosting:
Fast loading times: A2 Hosting is known for its fast loading times. They use Turbo servers that are optimized for speed and can help your website load quickly.
Excellent customer support: A2 Hosting has a knowledgeable and friendly customer support team that can help you with any issues or questions you may have.
Easy-to-use control panel: A2 Hosting uses the cPanel control panel, which is intuitive and easy to use.
Affordable pricing: A2 Hosting offers competitive pricing on their plans, making them a good choice for those on a budget.
Cons:
Limited data centers: A2 Hosting has only four data centers located in the United States, Europe, and Asia. This can be a drawback if you need a server that is located in a different part of the world.
No free domain: Unlike some other hosting companies, A2 Hosting does not offer a free domain with their plans.
Cloudways Plans and Pricing
Cloudways is a little different from traditional hosting providers in that they don't have fixed monthly pricing plans. Instead, they offer hourly rates that vary depending on the resources you need. They also bill based on the cloud host you choose to run your website with.
Cloudways is a managed cloud hosting platform that focuses on ease of use and providing high performance at a low price point. Cloudways hosting starts as little as $10/month.
Pros of Cloudways:
High scalability: Cloudways allows you to easily scale your website resources up or down as needed, without any downtime.
Multiple cloud hosting providers: Cloudways allows you to choose from a range of cloud hosting providers, giving you more flexibility and control over your website.
Easy-to-use control panel: Cloudways uses its own custom control panel that is intuitive and easy to use.
High security: Cloudways provides multiple security measures such as two-factor authentication, regular security patches, and advanced firewalls to protect your website.
Cons:
No email hosting: Unlike some other hosting companies, Cloudways does not offer email hosting. You will need to use a third-party email provider such as Google Workspace or Microsoft 365.
Limited customer support: Cloudways only offers customer support via live chat and tickets, which may not be as convenient as phone support for some users.
Limited data center locations: Cloudways has a limited number of data centers located in North America, Europe, Asia, and Australia.
The following chart compares Cloudways and A2 Hosting based on features, performance and customer support.
What you get with both providers:
-Free SSL certificates
-SSD storage
-Free site migration for A2 Hosting customers
-User friendly cPanel control panel
-Easy integration with WordPress and other platforms
-PHP 5.6 to 7.0+ versions supported
-MySQL database support or MariaDB with A2 Hosting
Cloudways only provide the managed cloud hosting services, while A2 Hosting offers various forms of hosting. They are the traditional shared hosting, managed WordPress hosting, VPS (Virtual Private Server) hosting, and dedicated servers. With the wide range of hosting types, you can choose more suitable plans based on your website needs and budget.
The next difference between Cloudways vs A2 Hosting is pricing. A2 Hosting is more affordable with starting price at $3.92/mo only. Meanwhile, Cloudways is a little bit expensive with starting price at $10/mo. Due to that reason, we recommend you to use A2 Hosting if you are using limited budget for your business website.
In addition to pricing, Cloudways vs A2 Hosting also have many differences in features. For example, Cloudways offers multiple cloud data centers for you to choose from such as USA, Europe, Canada and Asia Pacific region. Meanwhile, A2 Hosting only has one data center located in Michigan US only.
As we know that data centers play an important role to determine your website performance. If the location of your business target market is near to the data center location, it will be able to give faster connection and loading time.
Performance Conclusion
When talking about performance, speed and uptime are the main considerations. Speed is how fast your site loads, while uptime is the time that your site is accessible to visitors. That said, both providers performed extremely well, with Cloudways having a slight edge over A2 Hosting.
Performance
Cloudways has the edge over A2 Hosting when it comes to uptime.
Cloudways partnered with some of the best cloud server infrastractures to provide excellent performance for their users. Our test site on Cloudways' DigitalOcean server had an average uptime of 99.99 percent. The site also loaded in under a second — pretty impressive!
A2 Hosting's SwiftServer platform also did well, delivering an average uptime of 99.99 percent and loading in 1.03 seconds. Both providers delivered on their promise of high-performance hosting services.
Support Channels
Both Cloudways and A2 Hosting offer 24/7 support and easy to use control panels. They also have their own knowledge base where you can find answers to the most common questions.
A2 Hosting offers more support channels for their customers than Cloudways. They offer 24/7 chat, email, and phone support. Cloudways only offers 24/7 live chat support which is great, but some people prefer other channels of communication as well.
With Cloudways, it is very easy to set up your sites and configure your server. Cloudways has their own control panel that is very different from industry standards such as cPanel and Plesk. Their control panel is very easy to navigate, minimalistic and easy to use. Of course, it's a bit limited because they only offer managed cloud hosting, but everything that you'll ever need is there.
A2 Hosting offers cPanel by default which most people are familiar with so it will be really easy for them to configure their server and manage their sites.
Conclusion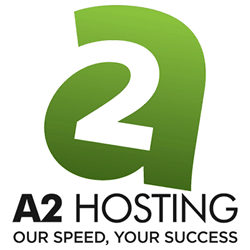 In conclusion, you can see that Cloudways and A2 Hosting both offer a good hosting service. They both have some great features like automatic backups, SSL certificates and excellent customer support. However, they offer different types of hosting services, and the differences between them make one more suitable for a certain type of user than the other.
If you want to focus only on your site and let your hosting provider manage your server for you, you should definitely go with Cloudways. Although A2 Hosting also offers managed hosting plans, Cloudways' partnership with some of the best cloud server providers allows them to provide a better cloud hosting service than A2 Hosting.
A2 Hosting is also a good hosting provider, and they offer more hosting options for different types of users. For instance, they offer shared hosting for individuals with extremely tight budgets, and they also offer VPS hosting and dedicated server hosting for individuals or businesses that have the budget for them. Additionally, they also offer unmanaged hosting plans for more technical users that need to have total control over their server.